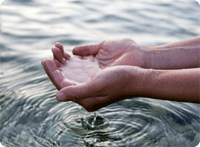 This course had 300,000 readers till date translating into 600,000,000 kg of carbon emissions saved by learning green living techniques.
ExpertRating, an ISO 9001:2000 company welcomes you to read the green living course and help conserve power to save the environment. This course is the internet's most popular resource for people wanting to understand and adapt to green living techniques for preserving our planet. The course is completely free and designed for everyone who is interested in going green.
Who can read the course and make a difference.
Teachers & Educators
Children & Students
Working Men and Women from all walks of life
House wives
Corporate Decision Makers
Government Administrators
Read the Green Living Course